PAPPU KA PITARA (An Activity Kit for SSHE)
Pappu ka Pitara is an innovative approach for promoting sanitation habits in children. This is a collection of some educational yet very interesting activities that makes a child learn health and hygiene concepts. This also teaches him/her to lead a better hygienic life in days ahead. Nearly 4500 primary schools, teachers and anganwadi workers of different districts of M.P. have been trained and are using this kit now. The results are encouraging enough to promote this kit on mass level elsewhere in other states too.
Vibhavari is proud to announce that Pappu ka Pitara is now becoming synonymous to SSHE (School Sanitation & Health Education) and is getting more and more popularity across Madhya Pradesh.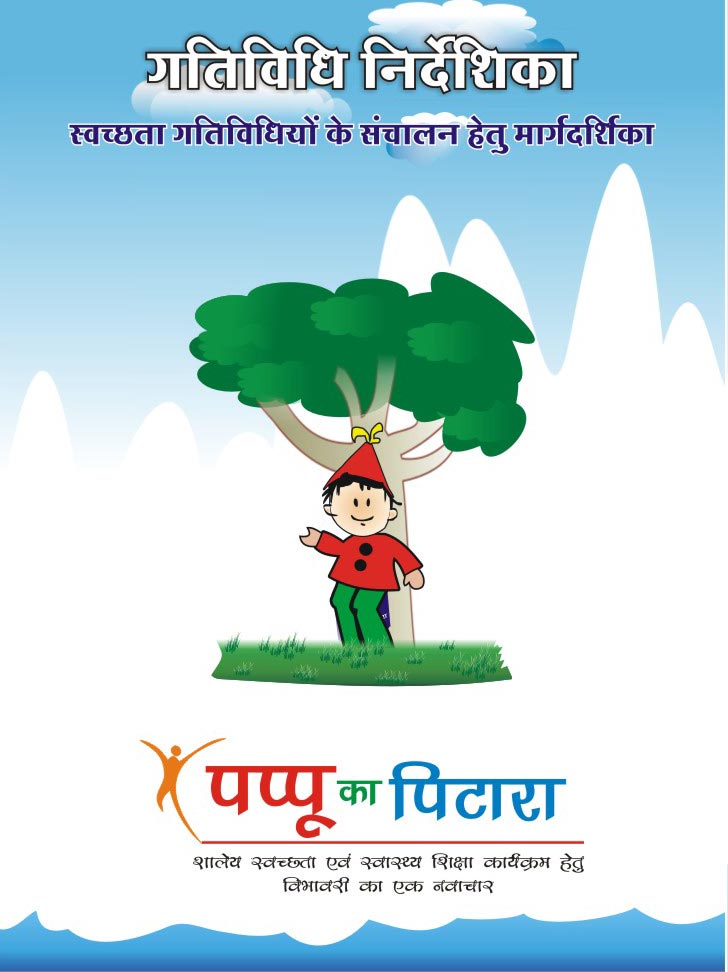 ---
WAHH Kit
WAHH KIT, an innovative activity-based knowledge kit, which is a complete training toolkit for Swachchh Vidhalaya. The activities conducted by this kit disseminate the water and sanitation message effectively. It has a collection of tools and posters to address all the stockholders of School WASH program including Child Cabinet, teachers, SMS members & MDM workers.
---
SHIBLI KA JHOLA -
Wise Water Management Kit - is designed for tribal schools with the support of UNICEF.
WATSON MAGIC KIT & HVWSHE Kit are tools for Human Value based Water, Sanitation and Hygiene Education. This kit is specially designed for urban schools with the support of Project UDAY (ADB Sponsored Project) & UN Habitat.